June hobby update and Warcry 2
During June I managed to complete 10 or so models as part of my Daughters of Khaine army (did someone say new book? :))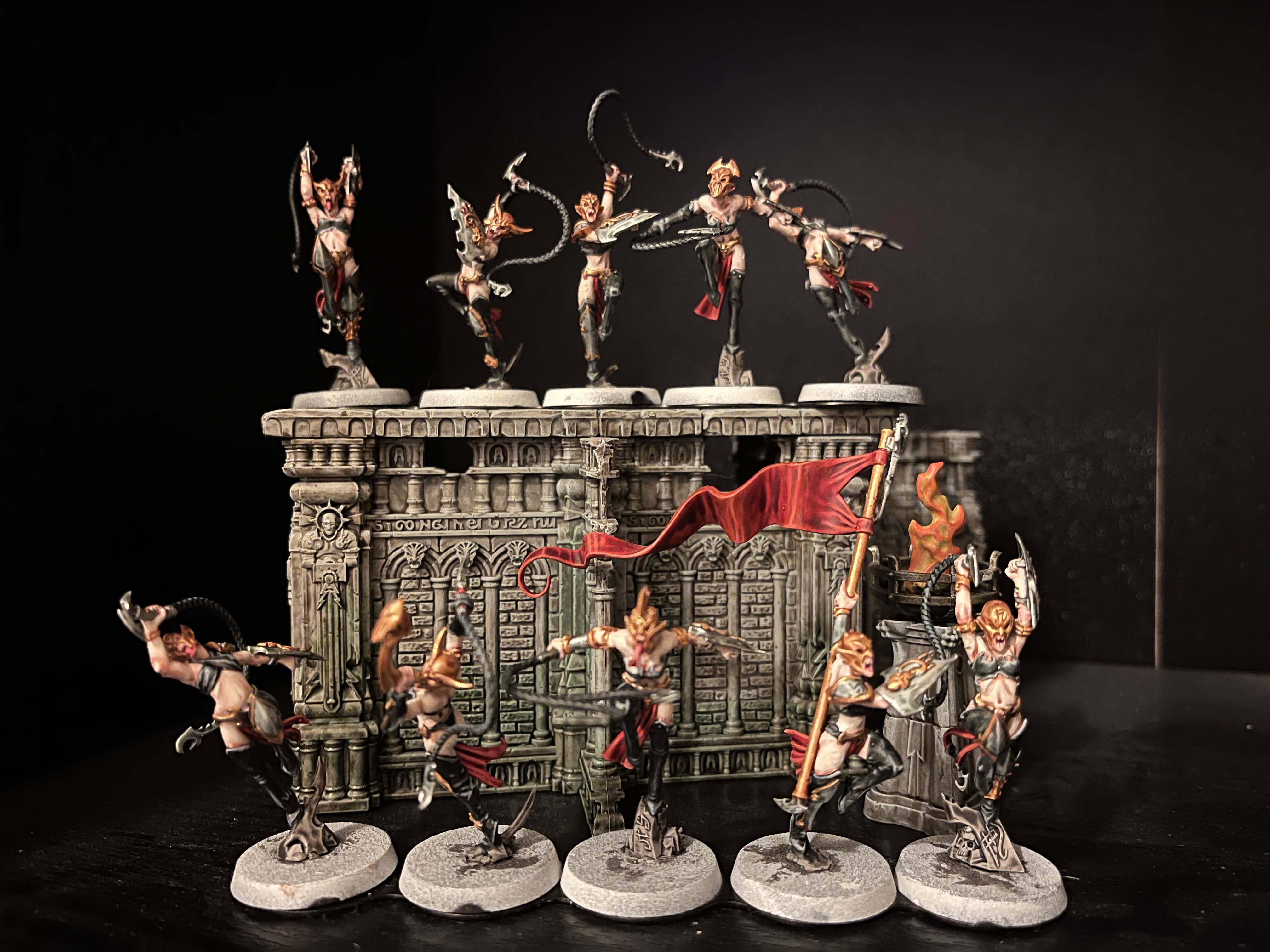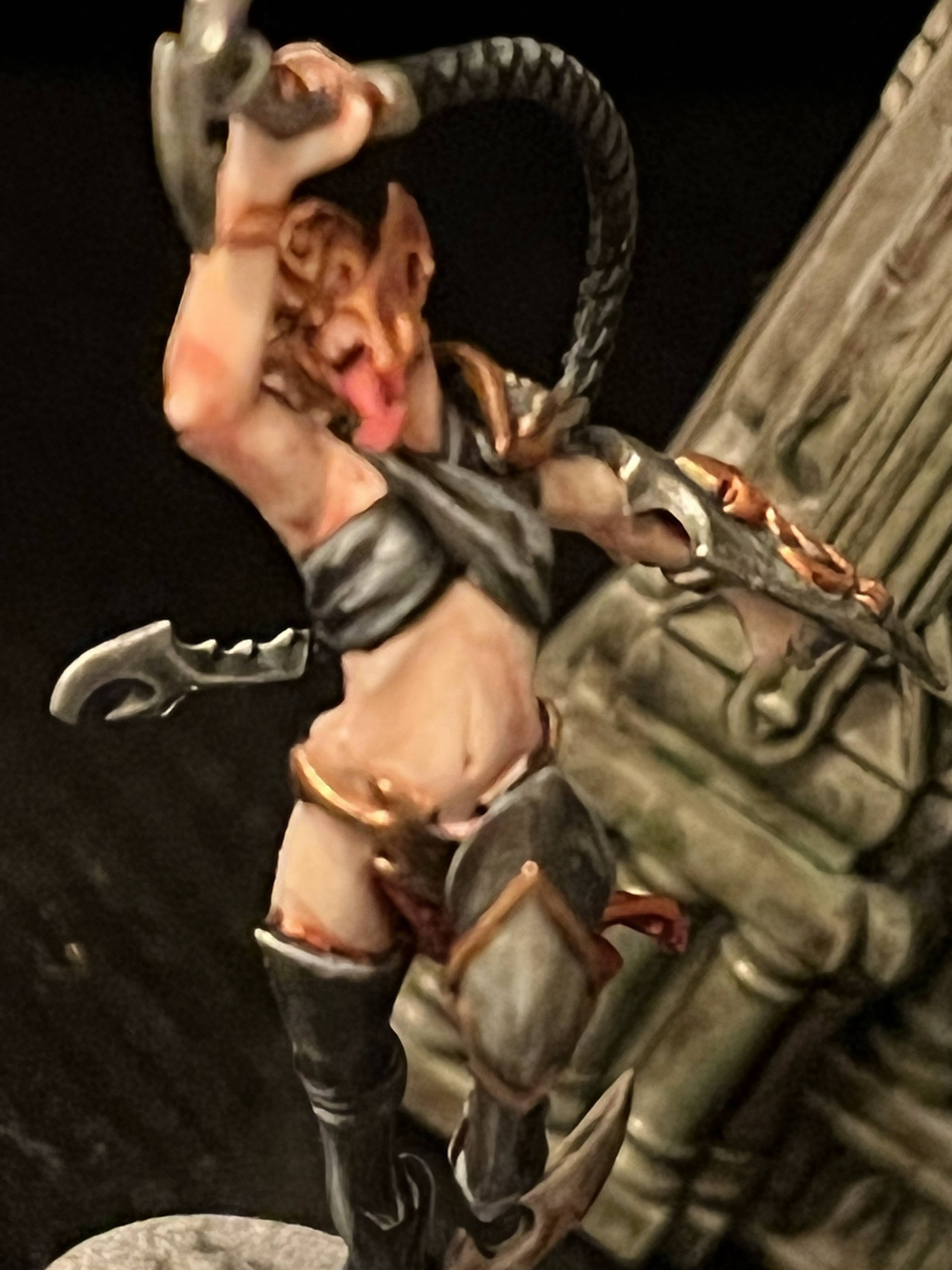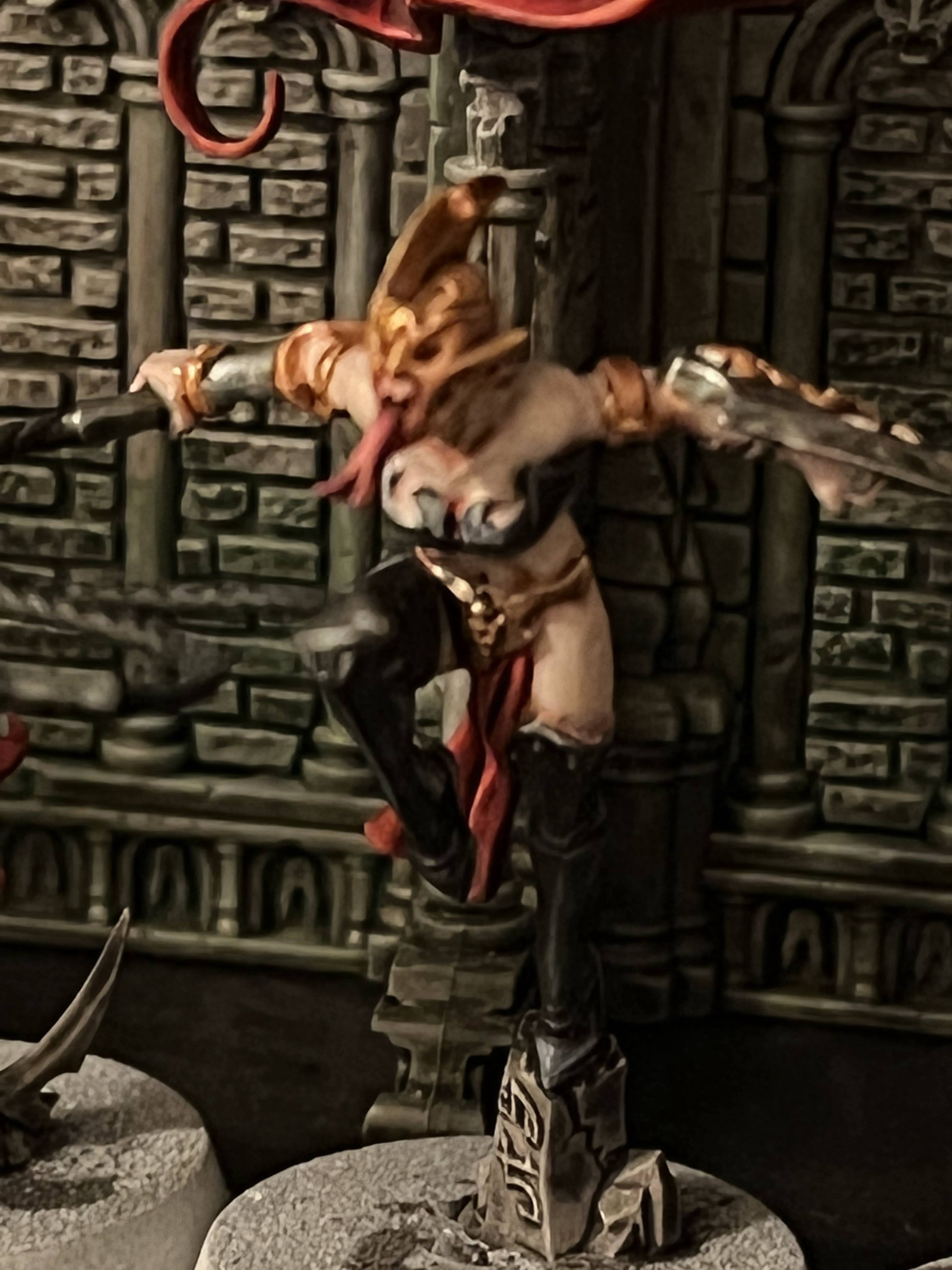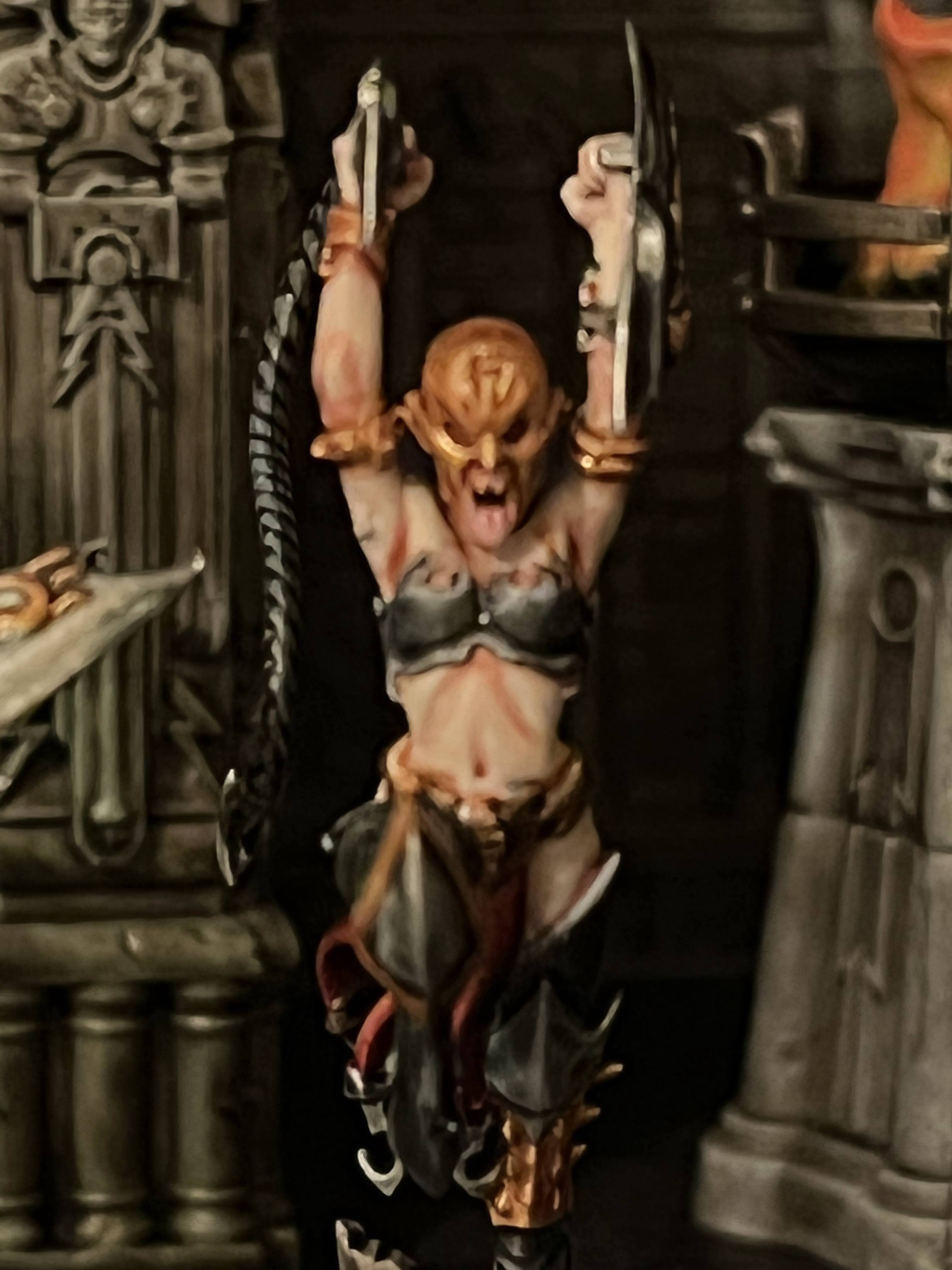 To do these, I followed the excellent contrast paint based tutorial over at JuanHildago Miniatures and their 'Eavy Contrast - Daughters of Khaine (Witch Aelves) tutorial. I just adjusted it slightly for Sisters of Slaughter. During July I intend to follow it more rigidly for Witch Aelves proper.
Warcry 2
I've written before about how much I love Warcry, its a great game. Games Workshop announced a change to the Warcry setting at their last preview event, and have announced another preview event next weekend. So I thought I'd write down some of the things I'd like to see.
Reactions in the main game
Reactions were introduced in a Tome of Champions 2020 as part of 'Pit Fights' and my small gaming group love them, we include them all the time anyway :) It would be great to see these in the main ruleset and maybe have an expanded range? :D So we can do something cool with those singles!
Make individuals feel important
I love my little warband, I feel every attack they make, and unfortunately, every hit they take :S I'd love more depth in terms of developing my warband between fights. Be that through something 'traditional' like XP or something different, I want to feel a sense of my warriors adapting as individuals through the battles they face. I love penalties just as much as I love bonuses. Let me get a wounded leg and hobble my movement, let me get a scar and intimidate my enemies.
Big wide world outside Chaos
Create more unique warbands that aren't Chaos aligned. Maybe aren't even aligned to any of the major factions in Age of Sigmar :O I love the vast majority of the Warcry sculpts, they are so full of character. Lets explore the vastness of the Mortal Realms.