Lord Kroak in Contrast Paints
Done-did. This post acts as a wrap for the 4 part miniseries of posts that is the big frog himself. Awesome model, super fun to paint and hobby and looks frickin awesome.
Follow along here:
Bask in his glory here: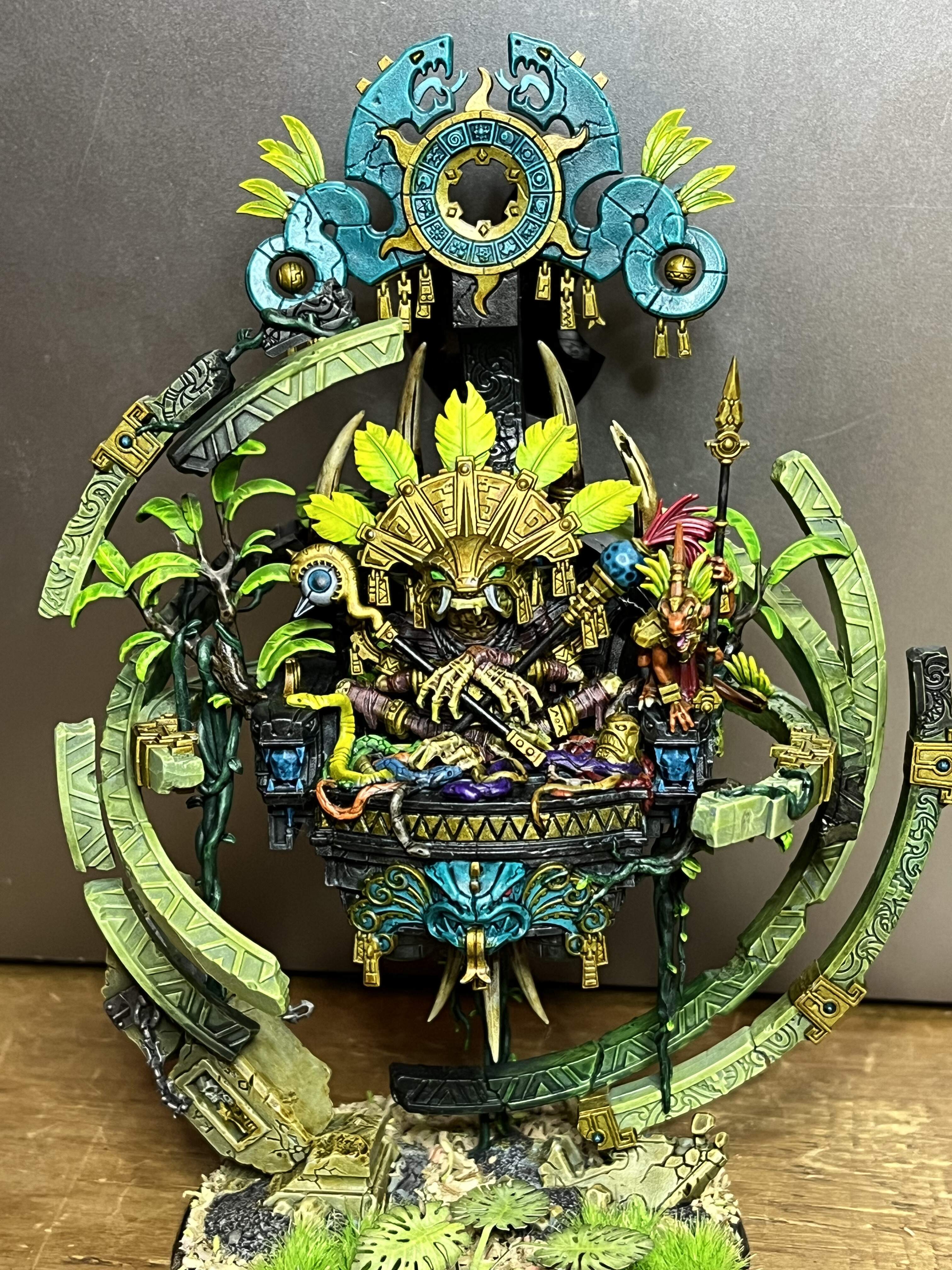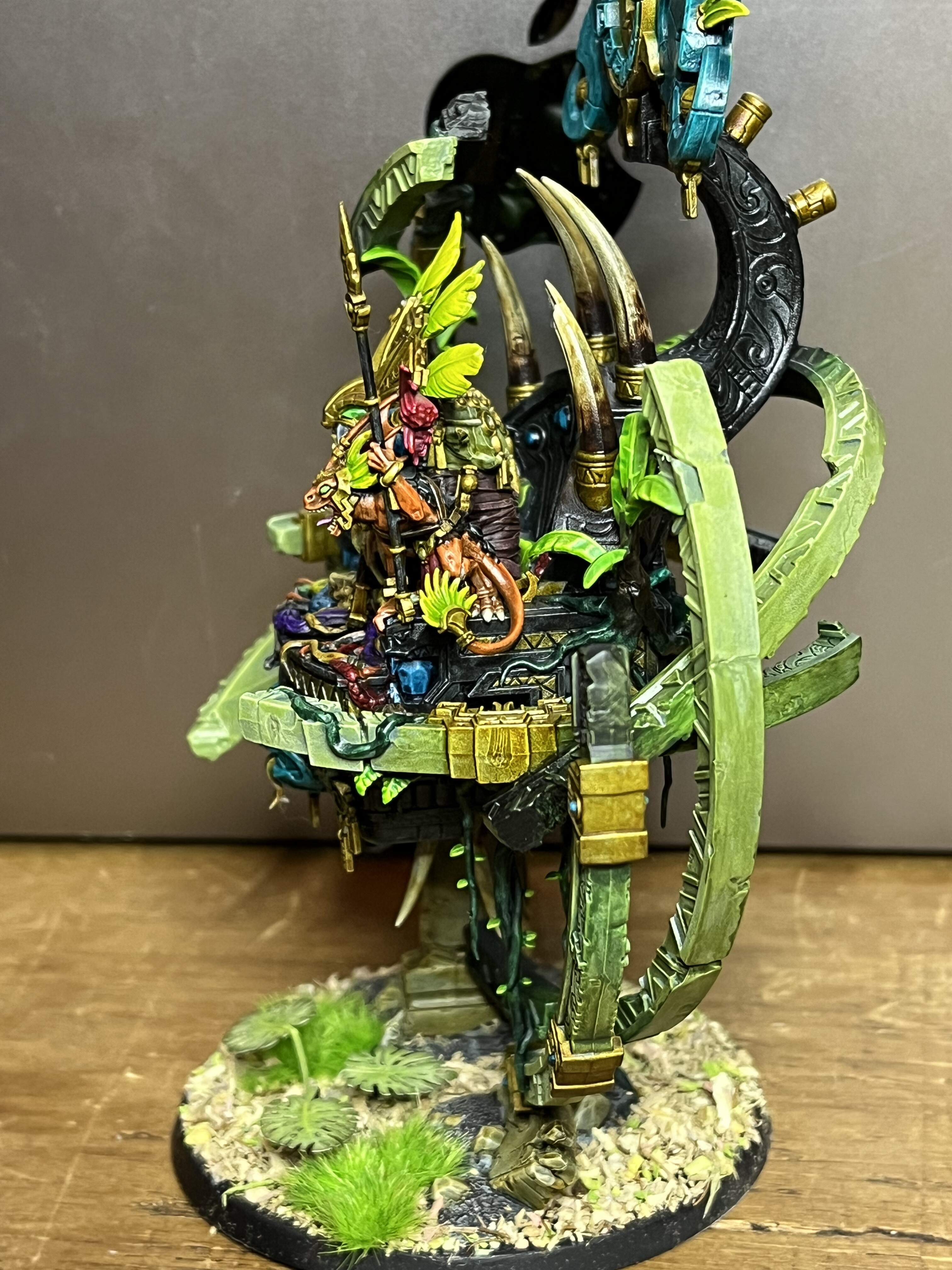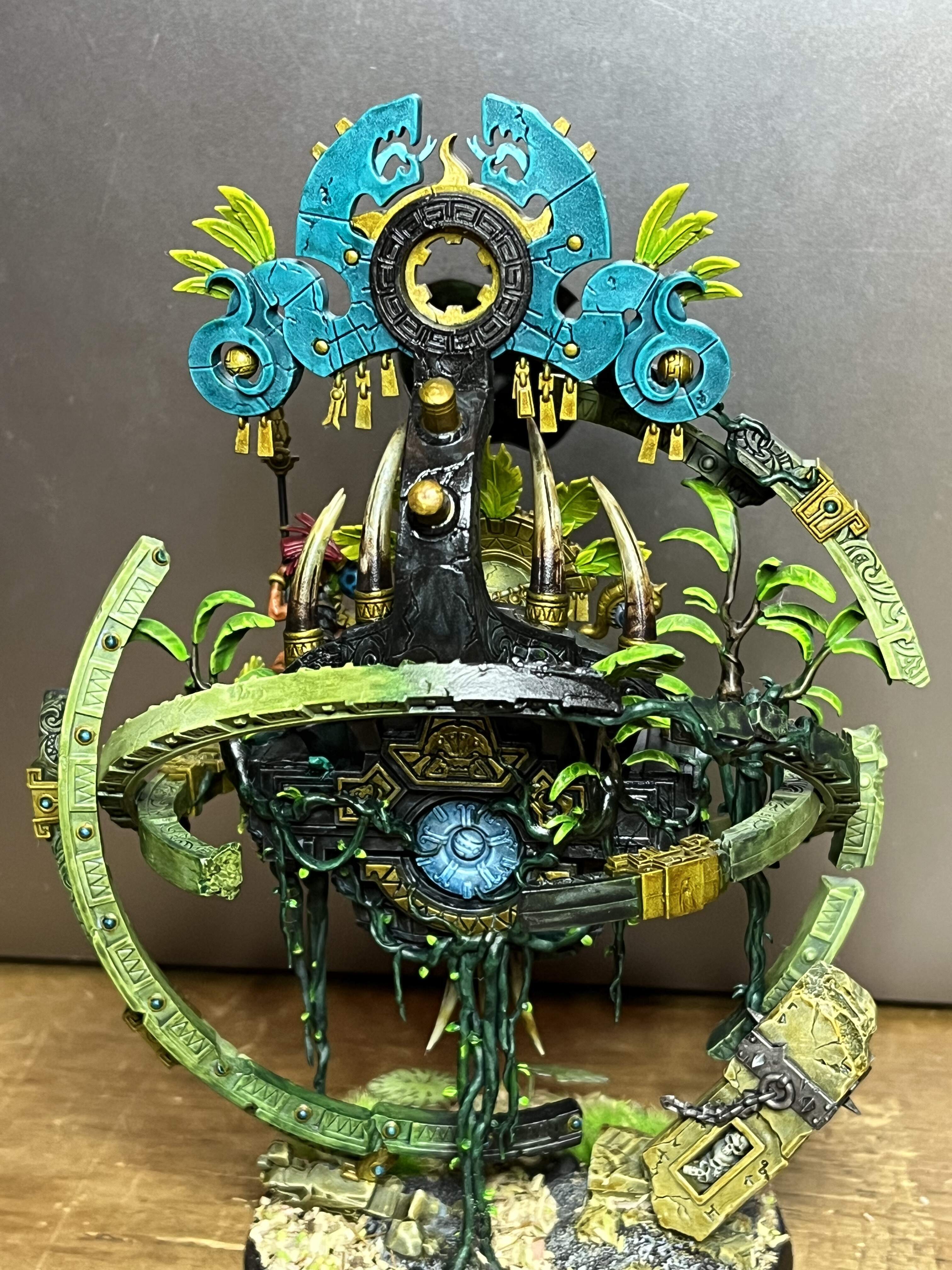 Changes
I did make some changes a week or two after finishing … I did NOT like the Doomfire Magenta crystals on the arms of his chair. Changed these to Akhelian Green later, much happier. Yay me!
Summary
All in all this was by far the largest project I've done and in all honesty, without slapchop I don't think I'd have made it through sane. My preference I think would still be to use a lighter undercoat thank black. I find the black shading too dark. Most of the stuff I've done since this I've started on Mechanicus Standard Grey rather than black and I find I just prefer the colours.
But all in all, I think I am pretty close to the box art, my main goal, and am also hyped for the recent Seraphon reveals and adding them to my collection!